Global Short Film Awards 20 mai Carlton Intercontinental
FASHION SHOW, MUSIC AND DINNER IN FESTIVAL DE CANNES 2017
Couture Fashion Week New York and the Global Short Film Awards are pleased to present a very special event: Cannes Fashion and Global Short Film Awards to be held during the world-famous Cannes International 70th Cannes Film Festival.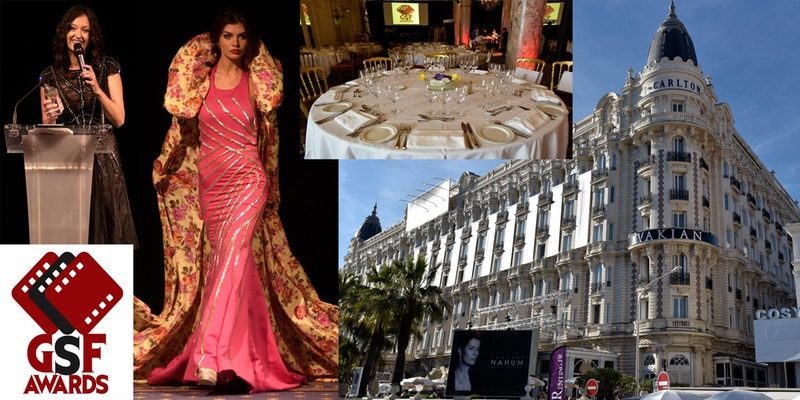 GSF Awards at  Carlton Intercontinental
– Red Carpet and check in at 7:30 pm.
– Event ends at approximately 12 midnight.
– Red carpet, champagne and hors d'oeuvres reception, gourmet dinner.
– Fashion shows by designers ANDRES AQUINO, LUCIANA ADULARI, JEANNE JEAN, HANY EL BEHAIRY, TJASA SKAPIN and DiDOMENICO DESIGNS.
– Winning short films awards presentation.
– Live entertainment, music and dancing. Scheduled performers include MELISSA, STELLA MATTEONI, KAJA PECNIK, VALERIA FLORENCIO, BALKAN TRIP, NIKOLAY GLADSKIKH, PRINCESS ANGELIQUE MONET and RAGHUNATH MANET, REBECA NUEZ, JOSE y LUIS,  JARED HANRAHAN and DJ KOCEILA CHOUGAR.
GSF Awards Réservation !!
Tables for 10 available. Please email us for details on ordering a table: info@globalshortfilmawards.com
Global Short Film Award winning Film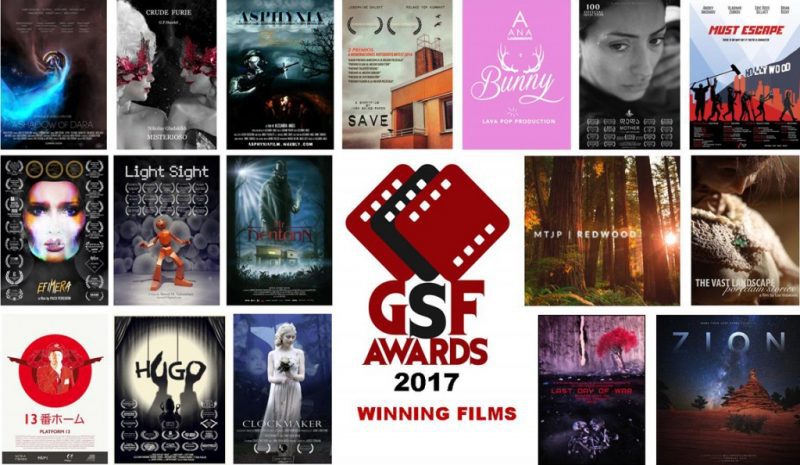 Best 3-D Film: Last Day of War (Russian Federation)
Best Action Film: Asphyxia (Italy)
Best Animation: The Vast Landscape (Singapore)
Best Beauty Film: Efímera (Spain)
Best Comedy Film: Must Escape (Ukraine)
Best Dance Film: Platform 13 (Japan)
Best Drama Film: Save (Germany)
Best Fantasy Film: Mr Dentonn (Spain)
Best Fashion Film: Bunny (Serbia)
Best Music Film: Crude Furie (Russian Federation)
Best Nature Film: Zion (USA)
Best Romance Film: Hugo (UK)
Best Sci-Fi Film: A Shadow of Dara (Bulgaria)
Best Social Concern Film: Mother (Georgia)
Best Special Effects: Light Sight (Iran)
Best Travel Film: Redwood (USA)
Best Young Talent: Grace Wethor, ClockMaker (USA)
Festival Director's Choice: ClockMaker (USA)
Special Awards: Best Actor. Best Actress. Best Film. Best Director. Top Model. To be announced at the event.